◆ Equipment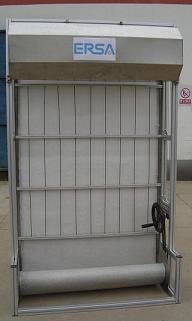 ◇ With the wide perimeter surfaces for sealing,the unit frame is also the installation sub frame.
◇ The filter cassettes: one cassette filled with new G3/G4 filter media which unwinds through the framework. The second cassette takes up the used media.
◇ Filter supporting rods on the upstream and downstream sides, as well as lateral filter roll guides.
◇ Actuator control unit with differential pressure control system and end of roll switch, electrical wiring, diaphragm, or pressure transducer.
◇ The differential pressure control system considers automatically all data at the point of installation on the automatic roll filter,such as differential pressure across the filter,dust concentrations, quantity of dust collected, operating time, and volume flow rate.
◆ Material
◇ Rigid frame construction made of galvanised sheet steel,aluminum alloy or aluminum alloy.

◆ Installation and maintenance
◇ Easy installation due to a few, mainly factory installed subassemblies.
◇ Easy filter change due to CHF cassette system.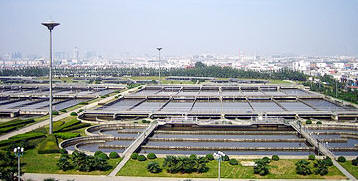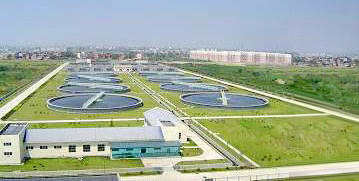 ◆ Unit Size
◇ Height(mm):1500、1800、2100、2400、
2700、3000、3300、3600、4000、4500、5000
◇ Width(mm):900、1000、1200、1500、
1800、2000、2100
◇ Air volume(m3/h):4000-250000
◇ Depth(mm):500-650
◆ Specification
◇ Arrestance effi:G3/G4(EN779)
◇ Final resistance:200-300 Pa
◇ Power consumption:100W
◇ Voltage 110/220/380/400 V, 50/60Hz
◆ Controller Type
◇ CHF-Ⅰ
◇ CHF-Ⅱ
◇ CHF-Ⅲ
If you order, please offer the following technical data.
◇ Nominal volume flow rate ___________ (m3/h)
◇ Roll filter unit heighth____________(mm)
◇ Roll filter unit width____________(mm)
◇ Roll filter unit depth____________(mm)
◇ Filter class according to EN 779
Average synthetic dust arrestance _________%
◇ Recommended differential operating pressure _______ Pa